December 2021 Dairy Newsletter
Milk Price; Carbery Shares; Fertiliser 2022 Update; Drinagh Shop Online; Season's Greetings; Fixed Milk Price Scheme 8; The West Cork Trees Project; AHI CellCheck Award Winner; Carbery 2022 Farmer Webinar
Milk Price
The base milk price for the month of November has increased by 1.0 cent per litre to 39.88 cents per litre (181.29 cents per gallon) at 3.60% butterfat and 3.30% protein, including the Winter Somatic Cell Count (SCC) bonus of 0.88 cpl and VAT at 5.6%.
The average price paid for the month is 50.34 cents per litre. This is based on the average butterfat of 4.91% and protein of 3.83%, including Winter SCC bonus and VAT at 5.6%.
Carbery Shares
Following the December Carbery Board meeting, the most recent valuation has put an indicative value of €4.37 cents on each Carbery share.
Fertiliser 2022 Update
The Society is currently taking delivery of fertiliser into stock for the first quarter of 2022. Apart from Urea which may need to be distributed on an allocation basis, depending on demand early in the season, all other fertilisers are in adequate supply. We encourage all customers to discuss their spring fertiliser requirements with their Sales Rep or Local Branch in the coming weeks.
Drinagh Shop Online
Drinagh are delighted to announce that we are now selling online.
Visit drinaghhardware.ie to purchase a wide range of our products.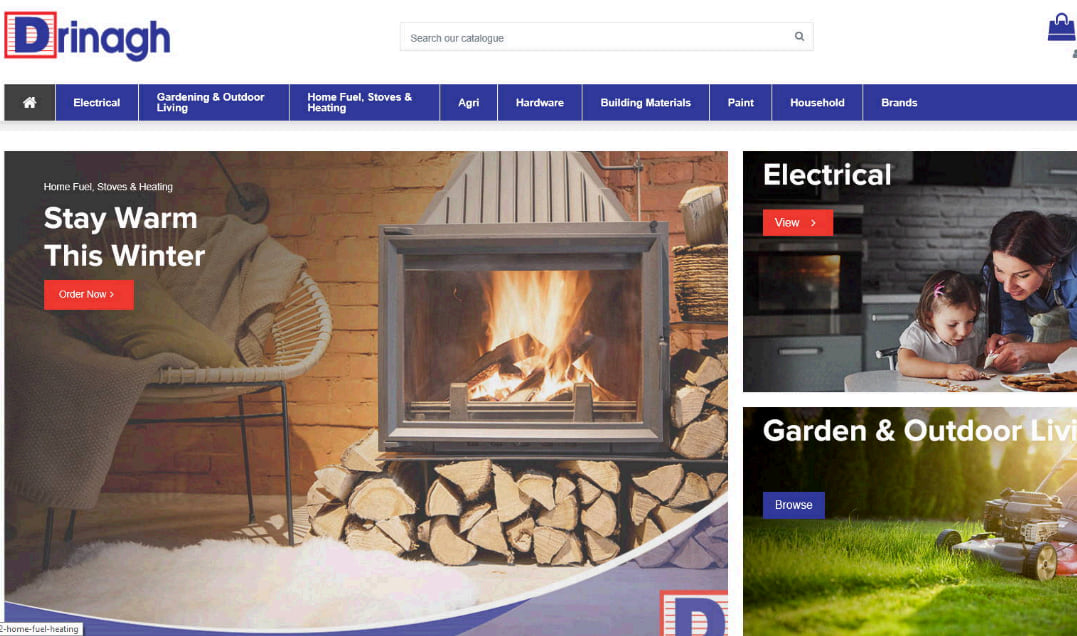 The addition of shopping online to our website and online login facilities now greatly improves Drinagh's online offering to all milk suppliers and customers.
Season's Greetings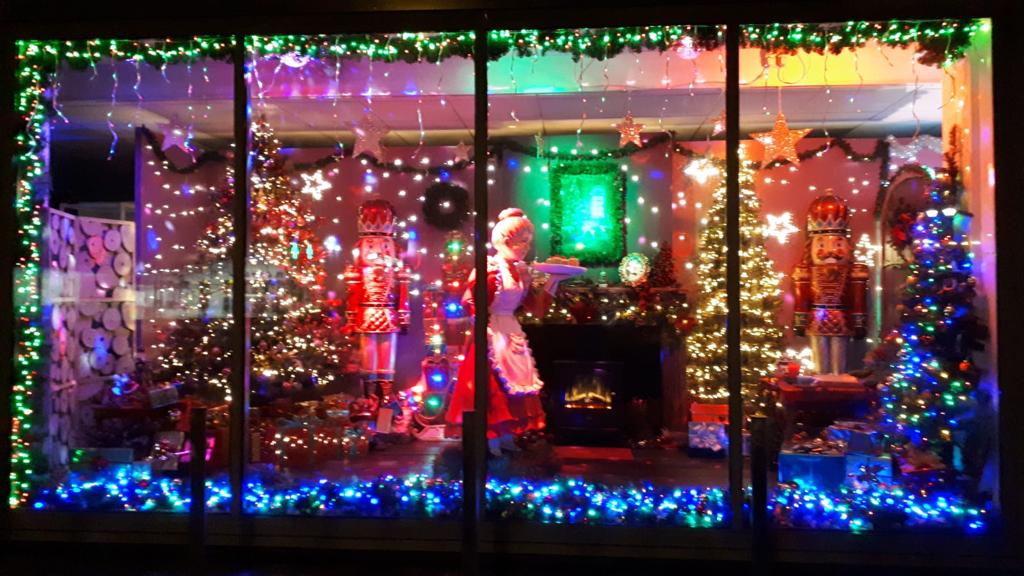 Our Board of Directors, Management & Staff would like to wish all milk suppliers, customers & shareholders a Peaceful Christmas and a Prosperous New Year.
Fixed Milk Price Scheme 8
A maximum of 10% of 2021 supply was available for each milk supplier to be contracted in Fixed milk price scheme (FMPS) 8. As the scheme was undersubscribed each supplier that entered the scheme was able to fix their desired volume.
The West Cork Trees Project
Carbery in partnership with SWS Forestry and the Green Economy Foundation are delighted to announce that they have secured Mini EIP Funding for 'The West Cork Tree's Project'.
The project will see 50 native tree species of Oak, Birch and Thorn made available to each milk supplier. The delivery of the trees was originally expected in early December, unfortunately delivery has been delayed and the trees are now expected to arrive in Drinagh the first week of January 2022.
Suppliers will be notified by text when their trees are available at their local Drinagh store.
AHI CellCheck Award Winner
Richard Jennings pictured above has been recognized for having the overall lowest SCC in Drinagh for 2020.
This is Richard's third time receiving the award for having the lowest SCC in the Co-op, showing the level of consistency and excellence being achieved on this farm year on year. We would like to congratulate Richard and his family on consistently achieving such exceptional standards in milk quality.
Score Drinagh Feeds Notice
Christmas working arrangements:
| | | |
| --- | --- | --- |
| Thursday Dec 23rd | Open | 9am – 6pm |
| Friday Dec 24th | Open | 9am – 1pm |
| Dec 25th, 26th, 27th | CLOSED | CLOSED |
| Tuesday Dec 28th | Open | 9am – 6pm |
| Wednesday Dec 29th | Open | 9am – 6pm |
| Thursday, Dec 30th | Open | 9am – 6pm |
| Friday, Dec 31st | Open | 9am – 1pm |
| Monday, Jan 3rd | CLOSED | CLOSED |
Normal working hours thereafter Mill Direct Phone Number: 028 30510
At Score Drinagh Feeds we would like to take this opportunity to thank all our customers for your valued custom, support and loyalty throughout the year.
We wish you all a wonderful Christmas and look forward to your continued trade in 2022.
Carbery 2022 Farmer Webinar
Date: Thursday 6th January 2022
Time: 8 - 9pm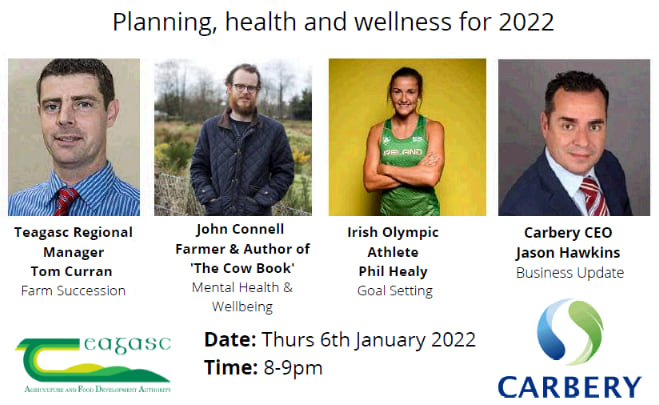 Reminders
Carbery 2022 Farmer Webinar on Thurs January 6th
Drinagh are now selling online – visit www.drinaghharware.ie to find out more