October 2021 Monthly Management
Slurry Additives and Conditioners; Cubicle Lime – What's The Difference; Grass & Grazing
Slurry Additives and Conditioners
Slurry additives or conditioners are products that contain a collection of microbes, enzymes and nutrients that are designed to aerobically (using oxygen) digest/compost slurry and manures. These additives create and maintain a balanced environment and stimulate the activity of favourable anaerobic bacteria which digests solids at the bottom of slurry tanks.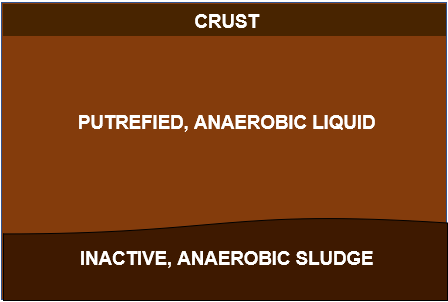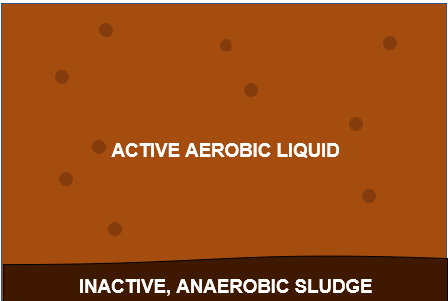 By aerobically digesting slurry in the tank, the biological oxygen demand of the slurry is reduced. Applying treated slurry with a lower biological demand is beneficial to the soil. This helps to support life in the soil, improves plant root growth and is an aid to improving soil fertility.
The benefits of slurry additives include:
Reduced time and energy required to agitate slurry tanks
Increased nutrient availability and value of slurry
Break down crusts and solids in tank
Reduced odours released as ammonia is converted into bacterial nitrogen. In this way the nitrogen content of slurry can increase which is important for improving the fertiliser value of slurry.
Drinagh stock a market leading slurry additive called Digest-It. This is a unique product that comes ready to use in liquid form and requires no mixing prior to use.
Comprehensive trial work on Digest-It has proven that treated slurry provides an immediate and continued supply of available nutrients directly to grass, as well as stimulating microbial activity in the soil.
A long-term study of this slurry additive was conducted on a commercial farm over five years and the grass growth was recorded between paddocks with treated slurry and non- treated slurry side by side. The results showed the following response from the treated slurry:
Growth yield increase seen annually.
5-year average increase of 18% in first cut silage.
Equates to 1.1 tonne DM/ Ha.
Worth €197* extra per ha on farm.
*Ref Teagasc Grass10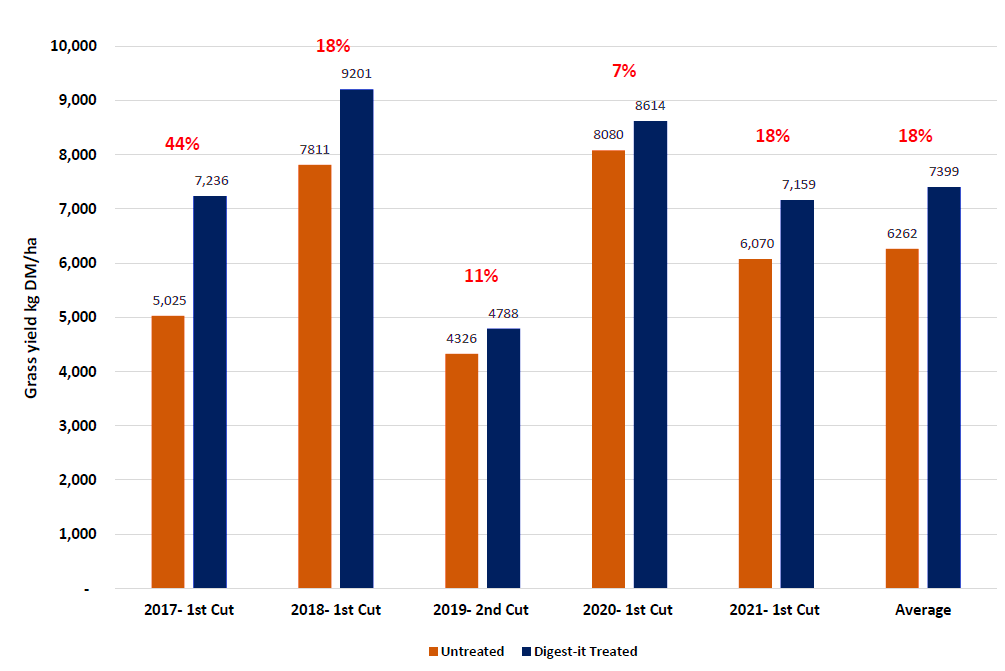 Ammonia emissions from treated and untreated slurry have also been compared in recent research from Wageningen University. The trials show a continued and sustained reduction in the concentration of ammonia gas from slurry when treated with Digest-It.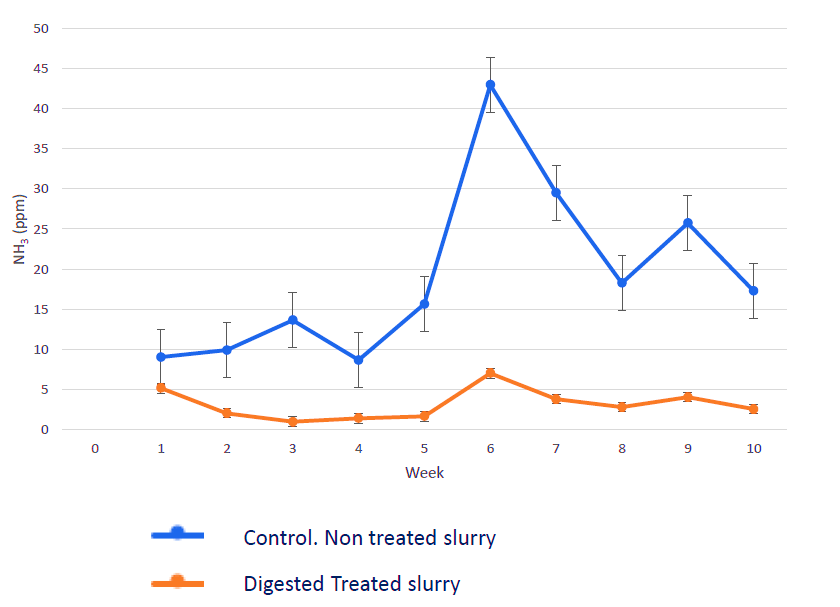 Digest-It Dosage Rate
20 litres can treat 100,000 gallons of slurry
OR 12.5 litres per 100 cows per month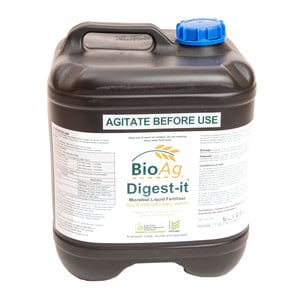 Digest-It is best applied into fresh slurry. This is typically one week after cattle have been put into the shed and shows best results.
---
Cubicle Lime – What's The Difference
Having clean, dry cubicles for dairy stock is a critical factor in maintaining good hygienic conditions and reducing mastitis risk. Cubicle lime provides the best option in ensuring a clean environment exists – dry conditions and high pH in order inhibit bacterial growth. An array of different cubical lime products are available on the market, however, these can be broken down in 4 different categories.
Standard calcium carbonate cubicle lime - can be grey/white in colour depending on manufacturer. The pH range of these products is between 7.5 – 8.5. A high pH is important as alkaline conditions provides a better control of bacteria on the cubicle bed. These products also have a good moisture soaking ability.
Example: Farmcal Cubicle Lime.
Hydrated Lime – High pH of 12.5 approx. which makes it more effective on killing bacteria on the cubicle bed however, it can have a hard, negative effect on teat ends.
Example: White Rhino Hydrated Lime
Calcium carbonate/hydrated lime blend – A mix of standard cubicle lime and hydrated lime. Most blends usually compromise of between 10% – 30% of hydrated lime with standard cubicle lime. The 10% blend is often found to be as effective as the higher 30% hydrated blend on killing bacteria but is not as hard on teats. These blends/mixes have a high pH ranging from 8.5 to 12.5.
Example: Farmcal Cubicle lime + 10% Hydrated & Pine Oil (pH 12.5 approx.)
Slurrycal is another high pH cubical lime blend but with a slurry conditioner added. This additive reduces agitation time and enhances slurry value while having the same hygienic characteristics of other cubical lime blends.
Cubicle Disinfectants - Products like Stalosan F or Actisan are cubicle disinfectants that are designed to be used once in every 2 days on cubical beds. They have excellent sterilizing power and a good capacity to absorb water and ammonia. Very useful when dealing with an environmental mastitis problem on farm.
Grass & Grazing
This month's feature farm is Denis Harnedy, Shepperton, Skibbereen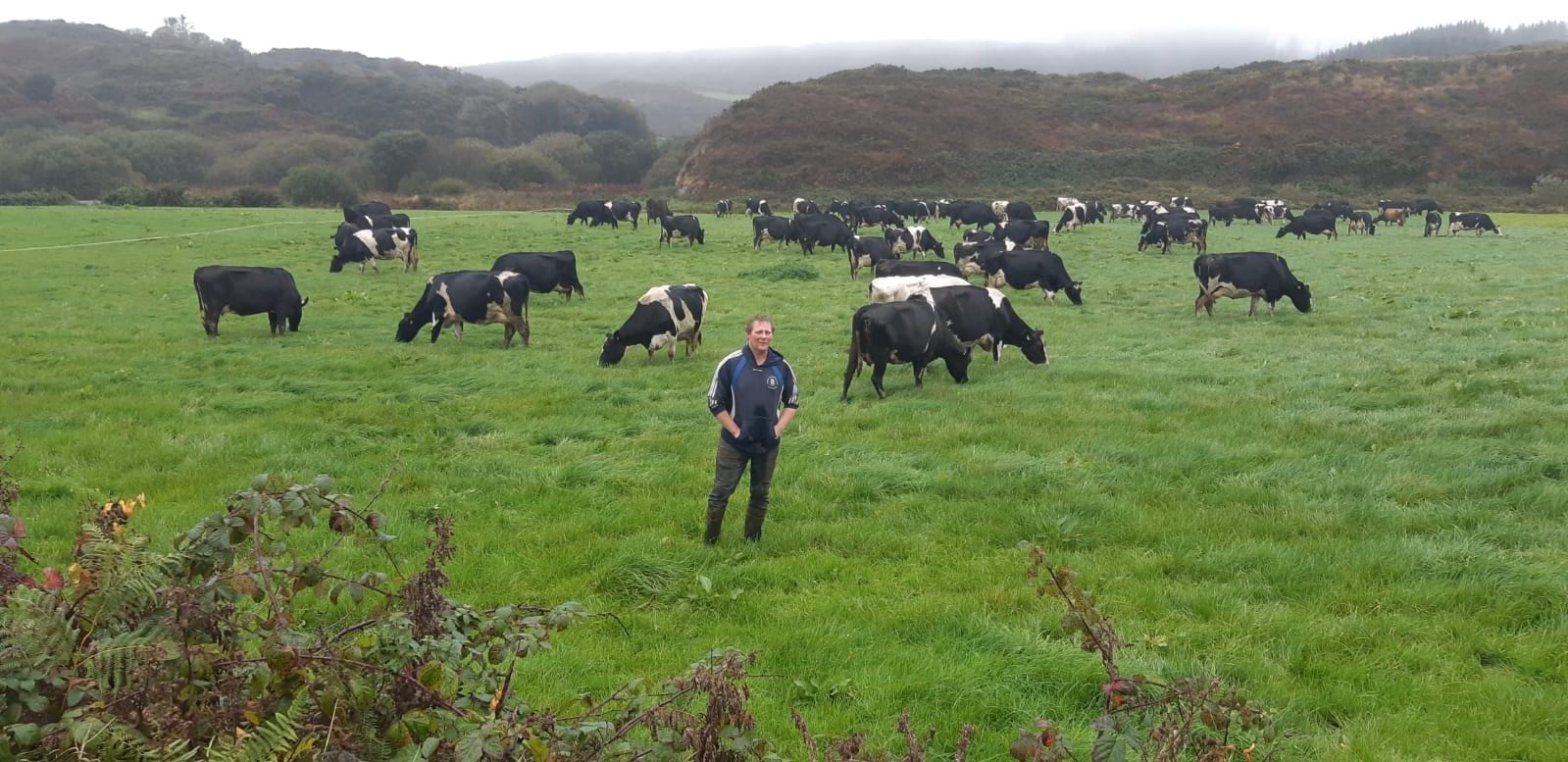 | Date | 18/09/2021 |
| --- | --- |
| Average farm cover (AFC) | 1146 kg/DM/Ha |
| Cover/ LU | 340 KG/DM |
| Demand | 32 KG/DM |
| Stocking Rate | 3.2 LU/Ha |
| Final Rotation Start Date | 10/10/21 |
| Yield (litres/cow) | 15.1 litres |
| Butterfat% | 4.87% |
| Protein % | 4.07% |
| Kgs Milk Solids / cow | 1.39kg |
We started the final grazing round on October 10th and aim to finish the last round on the 12th of November at an average farm cover of 700 kgs DM/Ha. Presently going into covers of 2000kg dm/ha. Grazing conditions and cleanouts have been good but the rainfall at the start of this week has started to make it challenging. I have been following the cows with watery slurry since mid- September and have got a great response.
Cows are milking 15.11 litres per day at 4.87% fat and 4.07% protein. The cows are on 4 kgs of 14% dairy nuts but the next load will be a 16% nut. Free access to hay during milking is provided - dungs have tightened up and cows are content with the extra roughage in the diet.
SCC was up and down for a few weeks, I shut down 3 quarters in 3 high cows and SCC in tank is running very good since. I tried selective dry cow on 5 cows last year and was happy with it. This year I hope to do 15-20 cows, I have 5 milk recordings completed so any cow under 100,000 for the year with no case of mastitis will be sealed only. We are finishing a cubicle house which will give us 43 extra cubicles, I will have 128 cubicles for 95 cows and 20 in-calf heifers, so hopefully selective will work well here. I hope to spread 80 ton of lime on silage ground at 2 ton/acre over the next few weeks, all the home block was done in 2020.