August 2021 Dairy Newsletter
Milk Price, Carbery Share Requirement, Carbery Quality Milk 2020 Virtual Farm Tour, Moorepark Open Day 2021, CellCheck Milking for Quality Award 2020
Milk Price
The base milk price for the month of July is unchanged at 36.29 cents per litre (164.97 cents per gallon) at 3.60% butterfat and 3.30% protein, including the Summer Somatic Cell Count (SCC) bonus of 0.5 cpl and VAT at 5.6%.
The average price paid for the month is 38.70 cents per litre. This is based on the average butterfat of 4.00% and protein of 3.38%, including Summer SCC bonus and VAT at 5.6%.
Carbery Share Requirement
Suppliers who were required to share up to match their milk supply for 2020 but did not respond during the latest trading window earlier in the year have now been assigned processing notes. This is only required for anyone who did not respond to meet their minimum share requirement for 2020 milk supply.
The relevant suppliers are now charged the cost of the processing notes to their individual accounts in July.
Carbery Quality Milk 2020 Virtual Farm Tour
On Wednesday, 14th July, Tadhg Hurley, 2020 Carbery Milk Quality Awards overall winner held a virtual farm walk. If you were unable to tune in on the night, a recording of the event is available to watch back on YouTube at https://www.youtube.com/watch?v=923cWva35Ew.
T.B. Reactors / Inconclusives
Milk suppliers are reminded that milk from reactor and inconclusive cows should not be offered for sale. When a reactor or inconclusive cow is disclosed on a farm, the Co- Op is informed by the Department. These animals should be isolated and their milk discarded.
The Co-Op must keep records to demonstrate the measures taken to ensure that milk from reactor or inconclusive cows is not collected. The Department may inspect a suppliers collection record for compliance with this directive.
Moorepark Open Day 2021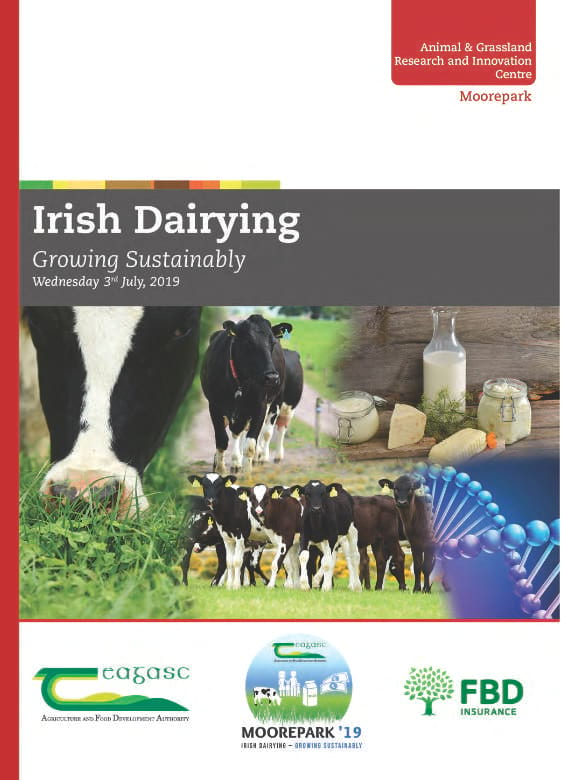 Teagasc Moorepark Open Day will take place on Tuesday 14th, Wednesday 15th and Thursday 16th September 2021. Attendees will be able to visit the Teagasc Moorepark site while complying with government Covid-19 guidelines, on one of the three days.
Open Day topics will include strategies to increase farm efficiency and profitability, grassland management and nutrient use efficiency, the Signpost Programme, the DairyBeef 500 Campaign and dairy cow breeding, and developing a Great Farm Workplace.
There will also be a virtual event on each of the three evenings: The virtual events will include:
Industry forum on challenges and opportunities facing the Irish dairy sector
An awards ceremony celebrating the 2021 NDC & Kerrygold Quality Milk Awards
Key technical messages from the open day
Those planning to attend will be required to register online and attend at a predetermined time on the day. Registration will open by September 6th at www.teagasc.ie/moorepark21
CellCheck Milking for Quality Award 2020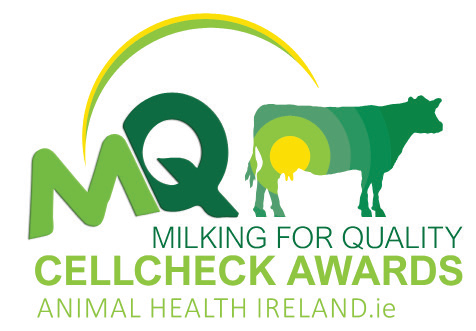 The CellCheck Milking for Quality awards is now in its 7th year. The award is given to the 500 milk suppliers nationally with the lowest, weighted annual average SCC. This is based on SCC data collected by the Department of Agriculture, Food and the Marine and analysed by ICBF.
Any supplier with at least 9 months SCC results are considered eligible. Drinagh is especially well represented and proud that 35 of our milk suppliers have qualified for the CellCheck Milking for Quality award based on 2020 results. We would like to congratulate the Drinagh CellCheck award winners on their excellent achievement
Each winner will receive a waterproof plaque (see picture) that is designed to be mounted on the wall of their dairy or milking parlour.
The Drinagh Award Winners are listed below in alphabetical order:
Anthony O'Shea, Gories, Bantry
Adrian O'Driscoll, Maulathrane, Leap
Anne Kingston, Ferlihanes, Rossmore
Brendan & Pauline O'Driscoll, Shreelane, Leap
Charles Hegarty,Caheragh, Drimoleague
Colm O'Leary, Bluid, Skibbereen
David Christopher Shannon, Brahalish, Durrus
David Kingston, Curraghnaloughra, Drinagh
Declan Keating, Derrygrea, Drimoleague
Denis Collins, Letterlickey, Bantry
Denis O'Shea, Glounakilleena, Ballydehob
Denis, Sheila & Declan Cronin, Ballyhadown, Drimoleague
Denis G. O'Brien, Castledonovan, Drimoleague
Donal & Mary Hayes, Shuntullig, Durrus
Elizabeth, David & Ian Warner, Upper Curraghlickey, Drinagh
James Dempsey, Derryclough Lower, Drinagh
James, Ann & Darragh Coakley, Inchinattin, Reenascreena
Jimmy & Linda O'Donovan, Gortnamona, Schull
John Collins, Caheragh North, Drimoleague
John Cullinane, Woodbrook, Dunmanway
Kieran Keane, Meenies, Drimoleague
Lawrence Hallihane, Lickowen, Castletownshend
Martin Buckley, Scart, Bantry
Michael Duggan, Ballyboy, Dunmanway
Michael John Cadogan, Dromourneen, Bantry
Neil Collins, Dromusta, Drimoleague
Neil Collins, Drinagh East, Lisbealad
Noel O'Shea, Ballyally, Skibbereen
Raymond & Damien Duggan, Kilkileen, Church Cross
Richard Jennings, Keelinga, Leap
Sean Dineen, Bawnbue, Drimoleague
Stephen & Maura O'Brien, Ballycumisk Upper, Schull
Stephen Daly, Derryvahalla, Bantry
Tadhg O'Donovan, Ahaguila, Clonakilty
William Collins, Reavouler, Drinagh
Reminders
Moorepark Open Day on September 14th, 15th, and 16th
35 Drinagh suppliers win CellCheck Milking For Quality Awards for 2020