July 2019 Newsletter
Milk price; MilkedIn app and test results; Farm Safety Week promotion; Farm Walk; Carbery Milk Quality and Sustainability Awards 2019
Milk Price
The milk price for the month of June is unchanged at 33.07 cents per litre (150.34 cents per gallon) at 3.60% butterfat and 3.30% protein, including Summer Somatic Cell Count (SCC) bonus of 0.5 cpl and VAT at 5.4%.
The average price paid for the month is 35.68 cents per litre. This is based on the average butterfat of 3.92% and protein of 3.50%, including SCC bonus and VAT.
MilkedIn App and Test Results
The MilkedIn mobile app available to all Drinagh suppliers has now been upgraded. The latest benefit of the mobile app is that all results of any individual samples sent to Carbery for analysis will be sent back to the app once available. This will mean that suppliers will no longer have to ring up for results or wait for their next collection.
Once results are available, they will automatically be updated to the app and the information will be back to you as soon as is possible. Please see pictures below for further assistance in navigating through the new app feature.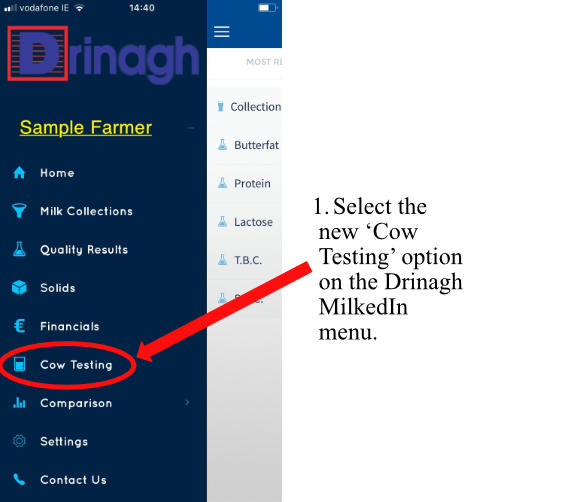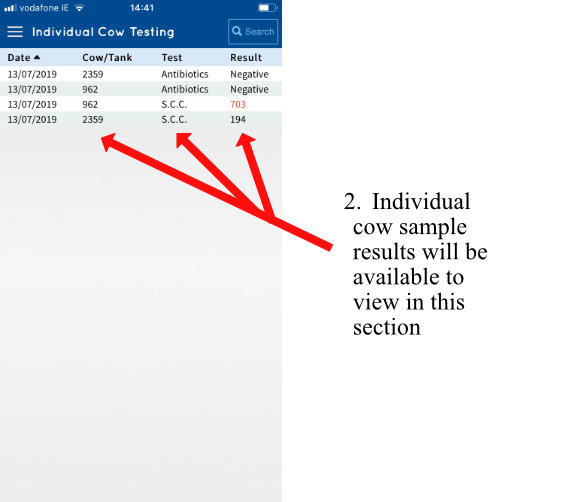 Farm Safety Week Promotion
To mark Farm Safety Week 2019, Drinagh are running a Farm Safety Promotion from July 15th – 27th. Products in the promotion include PTO covers, protective clothing, footwear, goggles and face masks. Please see instore for more information.
Carbery Quality Milk Farm Walk
FARM WALK
on the farm of
Nigel Daunt
Inishannon, Co. Cork
(By kind permission)
Tuesday, 13th August 2019
ALL ARE WELCOME TO ATTEND
Carbery Milk Quality and Sustainability Awards 2019
The Carbery Milk Quality and Sustainability awards took place in Clonakilty recently. View the event photos and information here.