Drinagh 100
Drinagh 1923–2023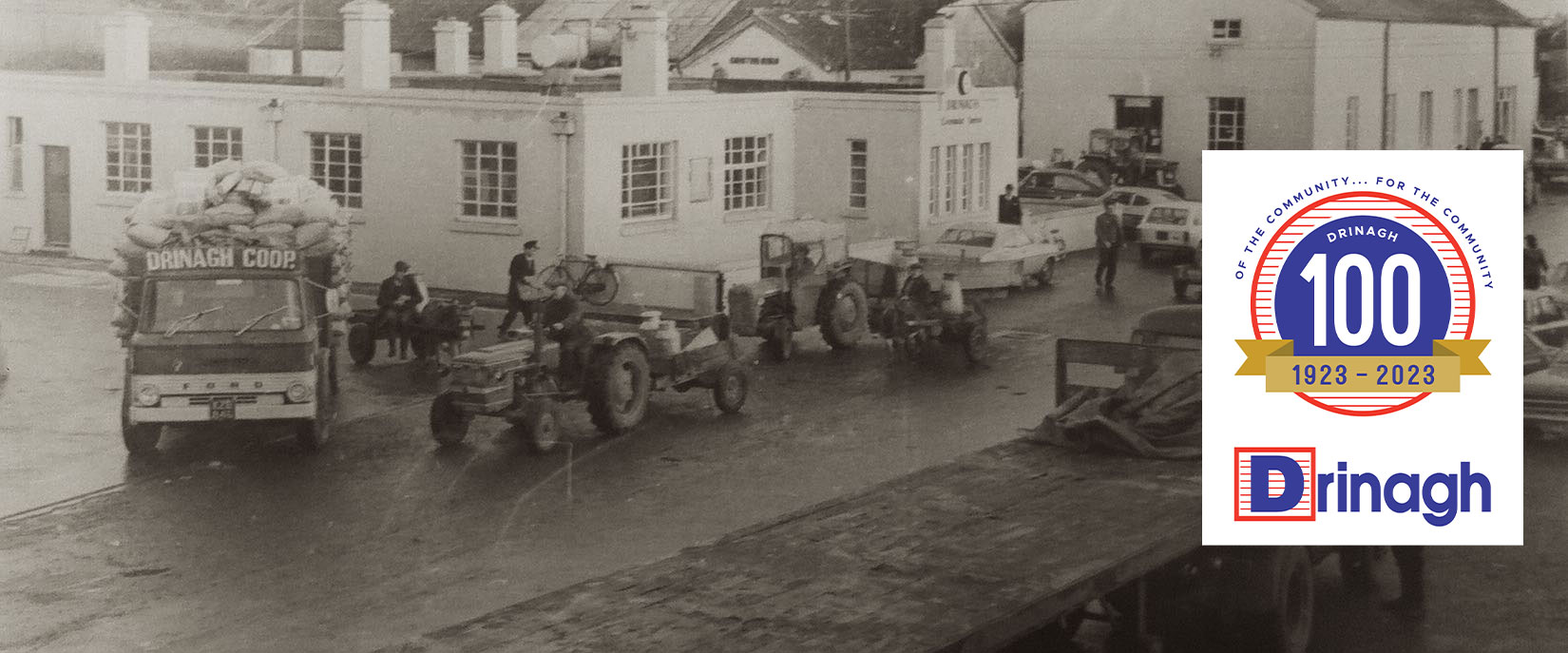 Drinagh Co-operative Creamery Limited was founded in 1923. It was officially registered under the Industrial and Provident Societies Act on 13 November that year.
In 2023 Drinagh will celebrate its centenary and we aim to hold a number of events to mark the occasion.
One project that has already started is the compiling of an archive of material on Drinagh. Philip O'Regan has been given the task of writing a history of the society.
The story of Drinagh represents in microcosm the social history of west Cork over the past century. It is a story of innovation, perseverance, a willingness to adapt and change. It is a success story. But above all else, the story of Drinagh is about people.
Philip is looking for information on the history of Drinagh. Has your family a connection with Drinagh? At one time Drinagh had as many as 28 branches opened in locations around west Cork. When did these branches open? Who worked there? Some of these branches have since closed, when did that happen?
In particular, Philip is interested in any photographs that people may have. These photographs need not necessarily be confined to Drinagh Co-op specifically but can be of country life in west Cork over the past one hundred years. If anybody has relevant photographs, we would welcome an opportunity to copy them and for your permission to use them.
Philip O'Regan can be contacted at poregan@drinagh.com