2016 Chairman's Report to Members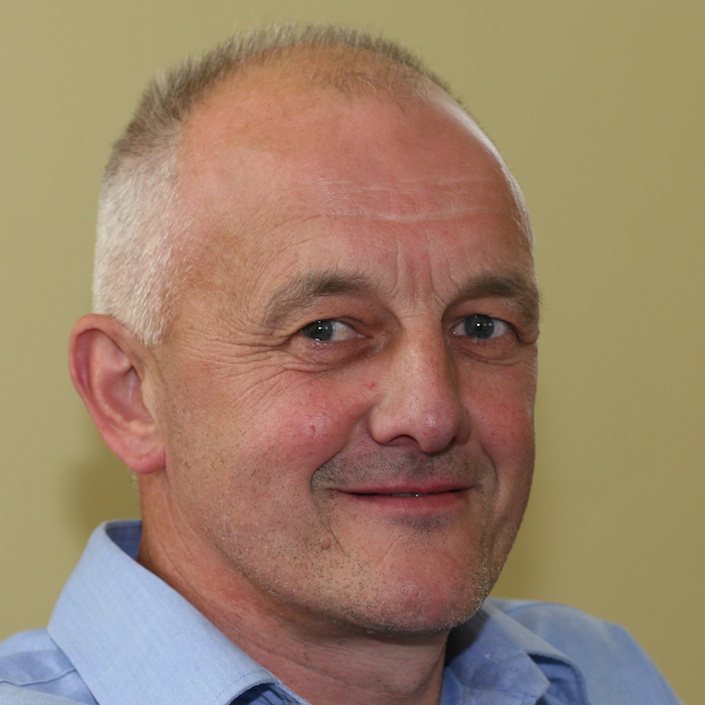 As your Chairman I am pleased to report that the Society has delivered another very strong trading performance in 2016.
Together the divisions yielded an increase in operating profit before trade bonuses of €0.544 million. This was achieved through (i) mill operational efficiencies made possible by the completion of the expansion programme (ii) strong fertiliser and non – agri performances in our stores (iii) completion of a new store in Lowertown and (iv) acquisition of O'Sullivans Allcare Pharmacy in Bantry in September. All in all a very satisfactory result despite it being a difficult year for dairy farmers.
It was noted last year that where investments have a reliable market value they must be reported in the financial statements at that market value under Financial Reporting Standard 102, the impact being that profits or losses for those investments are reported on the market value differences from one year to the next rather than on the difference between what is paid for the investment and what was realised on the sale of the investment. At year end, the Aryzta shares held by the Society were €1M lower in value than on December 31st 2015 and One51 shares held were €439K lower, giving rise to a €1.4M unrealised loss as part of investment income (€1.7M unrealised loss in 2015).
Apart from market value movement, income from investment securities has been positive. In addition, the performance of both Drinlis and Shinagh Estates contributed positively to profit for the financial year. The German property has seen a significant increase in performance compared with 2015, the building being almost at capacity throughout the year and the 2015 tenant reorganisation costs not having to be repeated in 2016. With one of the main tenants set to vacate in 2018, finding a new anchor tenant together with strengthening existing leases and again refinancing the loan on the property provides significant challenges for 2017.
Carbery reported another strong performance with Operating Profit before exceptional items increasing by 18% compared with 2015. This can be attributed to strong performances from its Dairy and Nutrition divisions in Ireland and its international Taste and Natural Extracts division, Synergy, which continues to grow its customer base.
Milk supply to the Society increased by 3.7% to in excess of 171 million litres. Dairy markets which were weak coming into the year due in the main to over supply strengthened somewhat as the year progressed as lower farm gate milk prices curtailed output. I am happy to report that both Carbery and the Society supported the price during this difficult period. Carbery, from a €5.0 million stability fund and the Society to the amount of 0.50 cents per litre. In addition subsequent to year end Carbery paid the equivalent of a 1.0 cent per litre bonus on all milk supplied in 2016 while the Society paid 0.25 cents per litre.
As we compete with our dairy products in world markets, quality will always be of critical importance. To this end the Sustainable Dairy Assurance Scheme is now regarded as a minimum requirement . The Society continues to encourage more of its suppliers to participate in the scheme and is hopeful of full compliance by year end.
Our stores division performed very satisfactorily in 2016. Whilst maintaining turnover in what was a difficult year for farmers it managed to increase profitability. A new branch store in Lowertown was completed early in the year and is trading above expectations. This development regrettably had to result in the closure of Goleen branch which had served that community well over many years. This closure marks the culmination of a programme of branch store restructuring that involved some painful closures and the development of a small number to modern day standards. We can now look forward to a sustainable profit stream from this activity for some years ahead.
As effective the 1st September 2016 the Society purchased the pharmacy business in Bantry of O'Sullivans Allcare Pharmacy. Your board sees this business as an excellent fit to our existing pharmacy businesses and we look forward to its performance in the years ahead.
In the year our mill achieved its highest output to date reflecting the increased dairy production in the post quota environment. Profitability also increased arising from better margins with lower production costs. Our advisory services both nutritional and general farming advice are always available to those seeking assistance. This service is an important support to all our farmers.
Your board has announced the following trade bonuses for the year: 0.25 cents per litre on milk supplied; €10.00 per tonne on ruminant feed; €5.00 per tonne on pig feed and €7.50 per tonne on fertiliser.
As Brexit negotiations loom a benign trade deal with Britain is crucial. For the moment the uncertainty around the issue prevails, with the associated risk to dairy and beef farmers. One would hope that despite the early posturing from both sides, that common sense will win out and ensure that the important trade with our nearest neighbour is protected.
As I leave the board after a sometimes challenging but always enjoyable tenure it is a source of immense satisfaction that Drinagh has succeeded in making the transition from a traditional co-operative to a well resourced modern diversified business. I am grateful to my colleagues for their support, help and guidance during the year and for appointing me as Chairman. I also wish to thank fellow outgoing board member Jerry Hegarty for his contribution to the Society over the years. I would like to acknowledge our milk suppliers who continue to be amongst the best in the country despite farming marginal land in many cases. Thanks to all our customers for their loyal trade and thanks to management and staff for their hard work and commitment to the Society and their help to me as Chairman. I wish you all and the Society the very best into a future that will bring challenges, surprises and change.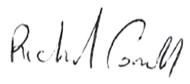 Richard Connell
Chairman
Attachments:
Drinagh Annual Report 2016
Drinagh Annual Report 2015
Drinagh Annual Report 2014
Drinagh Annual Report 2013